Peter Drucker said, "The purpose of a business is to create a customer". No matter whether the business offers a product or service, it constantly needs to find new ways to reach new customers. There is a significant difference in the way businesses operate today and the way they operated decades back. Today, businesses are using the power of technology and the internet to promote their business and reach new customers. Building a business and growing it is not easy! The biggest challenge is generating business by growing your customer base and building digital marketing strategies to appeal to new-age customers. Are you a new age business owner unsure of where to start marketing your business? Well, the first thing that you need is a website. Get in touch with a web design company in San Jose, California to build an intuitive and appealing site for your business.
Why does your business need a website?
A website is the face of your business in the digital world. A website can generate business, establish goodwill and create your presence in the online world. There are several common misconceptions regarding the website that business owners have. They need to break these myths and understand the actual role of a website in marketing. Several business owners believe that a website is only required by businesses that sell online like an e-commerce store. Well, this is certainly not the case. You can have a simple informative website that highlights your business and services/products. It is not necessary that the website needs to offer products for purchase, accept payments and process financial transactions.
Every business, big or small, needs to have a website if they want to survive and build their business. A website has become non-negotiable for every business and small business owners need to understand this. To start with, all your business needs is a simple WordPress website. You can always enhance the website in terms of look, appeal, features and user experience.
Take the first step and find a WordPress development company in Silicon Valley. Schedule a meeting and explain your business to them. Also, discuss your business objectives and values as the website should be able to reflect them. Understand the latest design trends and how a website can help in promoting your business.
Here are the common reasons why a website is must-have for every business
A website acts as your digital business card; it provides information related to your business and offerings. People can also refer to it for your contact information, business address and more.
Making the right first impression is important for every business. When you are trying to convince customers across geographic boundaries, a website will help you build credibility and trust. Make sure your website displays your clients and their testimonials.
Unlike your shop or office, a website is open for 24 hours a day. So, a potential customer can interact with your website at any time irrespective of whether your business is open or not. A website makes your business accessible, provides information and offers a point of contact.
Do you know that almost 64 percent of the businesses have a website? If your business does not have a website, understand that your competitors probably have one. They are already reaping the benefits of an online presence. You need to take quick, forward-thinking tech-savvy decisions to stay in the competition. Make sure you get in touch with a WordPress web design company in the San Francisco Bay Area as early as possible. You do not want your business to stay behind in the competition.
What can small businesses gain with a well-designed website?
A well-designed website can multifold the results of your marketing efforts and take your business to the next level. Clear your mind and look at things with a forward-looking, futuristic perspective. You need to have a clear idea of how a website can make your business efficient and trigger its growth.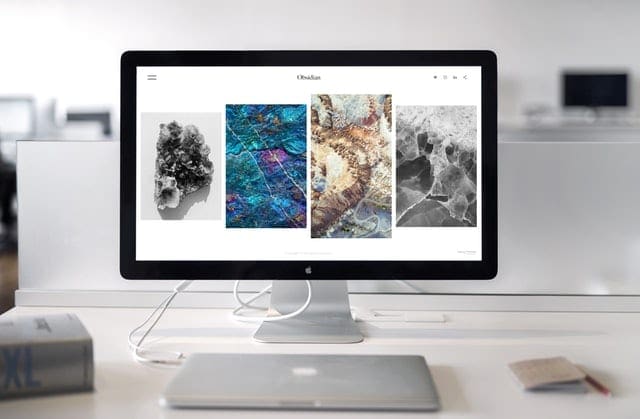 Increase local presence – Customers have become Smartphone savvy, and any research they make is using their mobile phones. So, when your prospective customer is looking for a product or service related to your business, you surely want to be visible. Having a website and optimizing it for the local market is the best way to reach a local target customer base. You can also add your place on the map, provide contact information, working hours and direct people to your website.
Improve branding – Whenever a target customer comes across a new business, their first instinct is to check the website to know more. If your business does not have a website, it will directly affect your brand. Your target customers won't be able to reach you or learn more about your services and products.
Creating a mix of marketing activities – A website can help add a new dimension to your marketing activities. Businesses can combine their offline marketing efforts with online marketing strategies to create a dynamic mix. By exploring new avenues for marketing, it is possible to increase the efficiency and results.
Improving lead conversions – When people contact your business through the website, it is a direct relevant lead for your business. A website will improve your lead generation and increase the rate of lead conversions. By optimizing the website, it is possible to increase traffic to the site. More the visitors to the website, the higher are the chances of generating leads.
For businesses today, no matter whether they are established or new, having a website is no longer an option, it is a necessity. As a business owner, use your time to find someone to outsource web development in the Bay Area rather than debating whether your business needs a website or not. Use your website to build strong mobile, social, local and online marketing strategies for your business. Market your website and encourage potential customers to get in touch with you. Be a smart business owner and adopt the new age methods for growing and promoting your business.