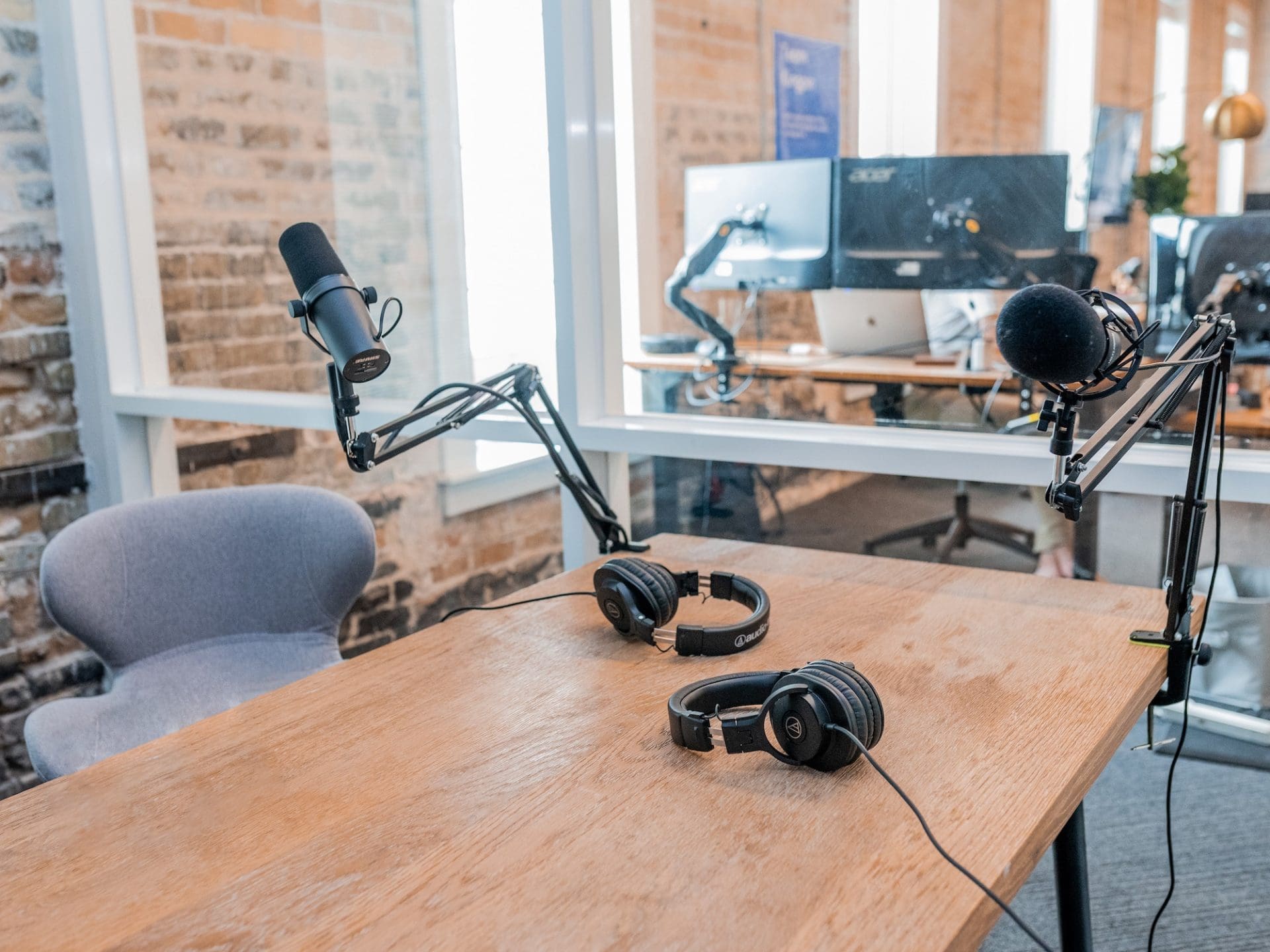 SEO, Tips, WordPress
CEO Jesus McDonald talks with Derek Guajardo about starting a business
Starting a business is no easy achievement! It requires a lot of planning, research and decision making. When you are starting a new business, having a great business idea is surely a good start. But, an idea does not directly translate into a successful business. You need a proper roadmap on how to structure, run and grow your business. Talk to any entrepreneur and their story of challenges faced during the initial years of their business will serve as inspiration. Not all tasks of an entrepreneur are visible and obvious; there are several less-heralded but equally important steps. Right from assessing the business idea to assessing the financial situation and marketing the business, there is a lot of workloads cut out for an entrepreneur.
Jesus McDonald's tryst with entrepreneurship was quite early when he started helping out his stepdad. His stepdad owned 2 trucks at the young age of 17, and Jesus considers it as a major achievement. Eventually, his stepdad ran an entire fleet of trucks on his own. As a child, Jesus used to be around the office and helping with small tasks like taking cash in hand, invoices and simply interacting with customers. Jesus would even help him out on sending emails and any other minor tasks that were needed to be done. This is where he believes he got his entrepreneurial spirit. Having someone around who is a hustler and has a strong determination, it can be incredibly contagious and Jesus took him as a role model. Jesus is the first person from his family to graduate from college, a first-generation college graduate.
Jesus McDonald has been successfully running his own company for 5 years. The tasks he did with his stepdad like emailing prospects, sending follow-ups and more, gave him experience with customer service at a very young age.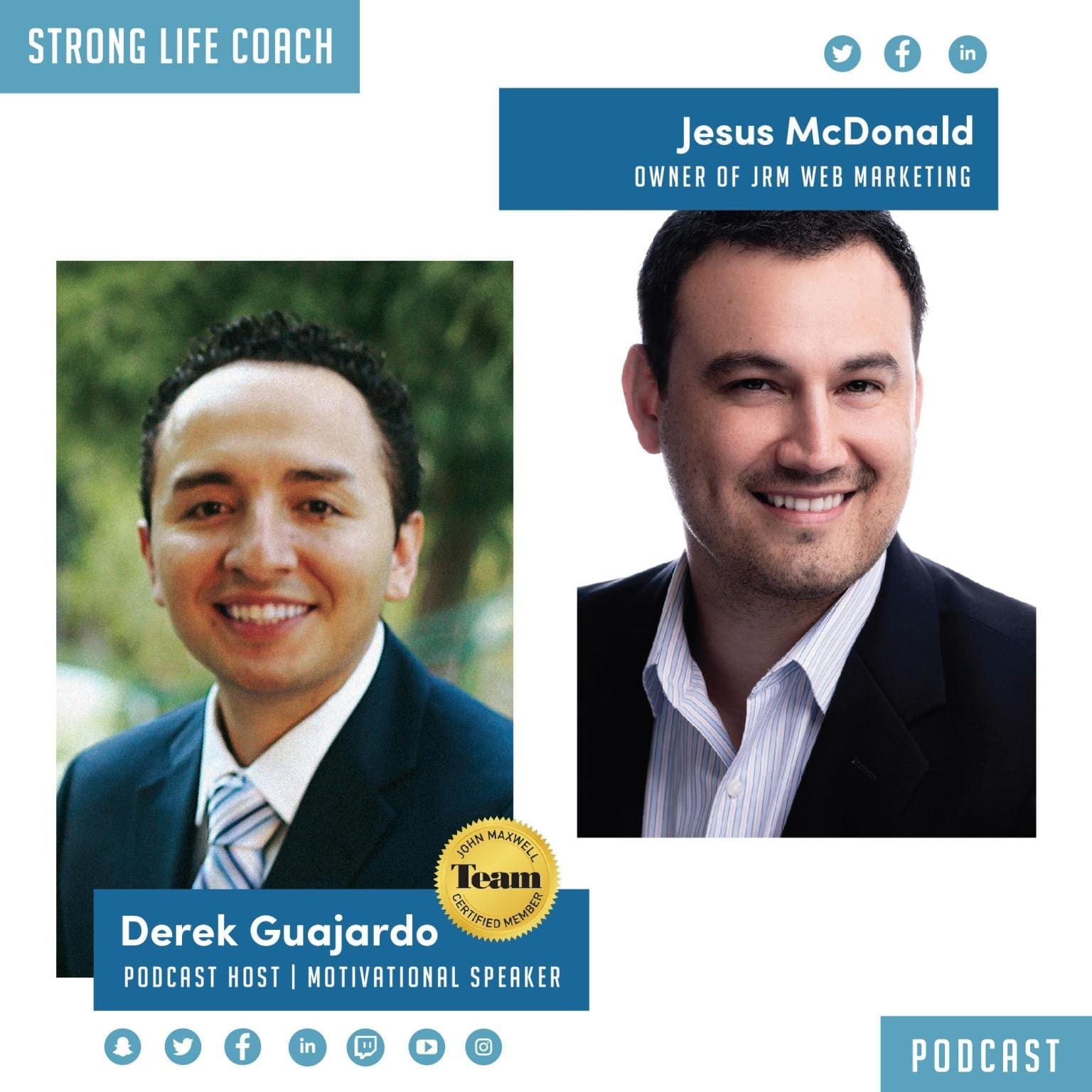 One question Jesus always gets asked is why he entered the website services industry? People always ask him why didn't he enter social media marketing or provide a complete digital marketing package like other agencies? According to him, when he started out, he didn't want to be like other digital marketing agencies with people running all over the place. This is where he wanted his business model to be different and specific. He analyzed all digital marketing services in his industry and decided to go with website services. He didn't want to be a one-stop solution offering a lot of marketing services under their umbrella. He wanted to focus on one service and provide quality results for it. His previous experience taught him that any client's biggest frustration is that the client finds it difficult to get hold of their account manager, web designer or web developer. While the account manager juggles between SEO, PPC, content marketing, and social media, the client feels neglected. He decided his clients won't face this situation. He realized that the starting point and most essential part of digital marketing activity is the website of a business and that's what he decided to go ahead with. With his business ethics, passion, and determination, he has been successful with this approach since the start of business.
Being in Silicon Valley, Jesus is surrounded by large IT, tech, software, and internet companies, so there is a lot of risks associated with the business too. With so many companies present in Silicon Valley, the biggest challenge is hiring and recruiting great talent. It's hard to compete with major tech companies, but at the same time, these large companies do not focus on small and medium-sized businesses and building their web presence. They are more focused on creating software or a product for businesses to buy on a subscription-based model. JRM Web Marketing has been helping local Bay Area businesses create their online identity with a WordPress website. WordPress is a CMS platform that is easy to use and is really popular. WordPress is one of the top CMS platforms for businesses. Jesus decided to go with WordPress for web design and web development as it is a robust open-source platform, and it can be customized to any extent. WordPress also offers a lot of options in terms of security, design, and appeal. Their target customers are not large-size corporations as most of these companies have their own in-house teams for web design and development. When they meet a client, they usually talk to the owner, CEO, founder, or the head of marketing. This allows the web development team to get insight into the business and its values. Their proposition to the client is based on their understanding of the client's business. He keeps himself and his team updated with the latest WordPress design and developments in the industry to ensure his clients are up-to-date with technology and ahead of the competition.
Jesus McDonald believes that the motto behind starting out on your own is really important. Most people who leave their current jobs or change careers, do it for the wrong reason. They decide to start their own business because they are unhappy with their current job or situation. Well, this is certainly the wrong reason; you need to be passionate about what you want to do. It is not possible to establish a business while staying confused or not knowing what the next step is going to be. It is important to be happy with what you are doing or planning to do. Entrepreneurs need to learn to balance their priorities and also learn to balance their money. 
"Take risks. You will absolutely fail many times but learn how to bounce back quickly. Do not believe your fears. The more risks you take, the quicker and more you learn."  – Jesus McDonald
When he started out, he didn't know how to handle his work and family. But he learned it over time. He bounced back every time he faced a problem and learned to overcome his fears. This is what every entrepreneur needs to learn from the start in order to be successful and build something amazing.
To listen to this podcast episode, visit Built for Business with Jesus McDonald