A Common Question We Get Asked: Wix vs WordPress - What's The Difference? Which One is Better? And Why?
In this article, we are talking about two well known and free stages for site building – WordPress and Wix. If you are searching for an easy and simple approach to get yourself a place on the web, you're not alone. Getting a website with proper functionalities is the best way to kick-start your online presence. At the point when you have to find some balance between things like cost, quality, and functionality, you want the platform that gives you the best balance of everything!
We are a website design company in San Jose, California. We service our clients in Silicon Valley and across the United States specifically with their WordPress website design and website development needs to help them scale. Here we are going to tell you the reason in detail as to why we choose WordPress over Wix every time. We will provide a deep explanation on which platform is the best. But first, let us begin with a brief introduction of both the platforms – WordPress and Wix - and afterward, we will move to why we choose WordPress over Wix every time.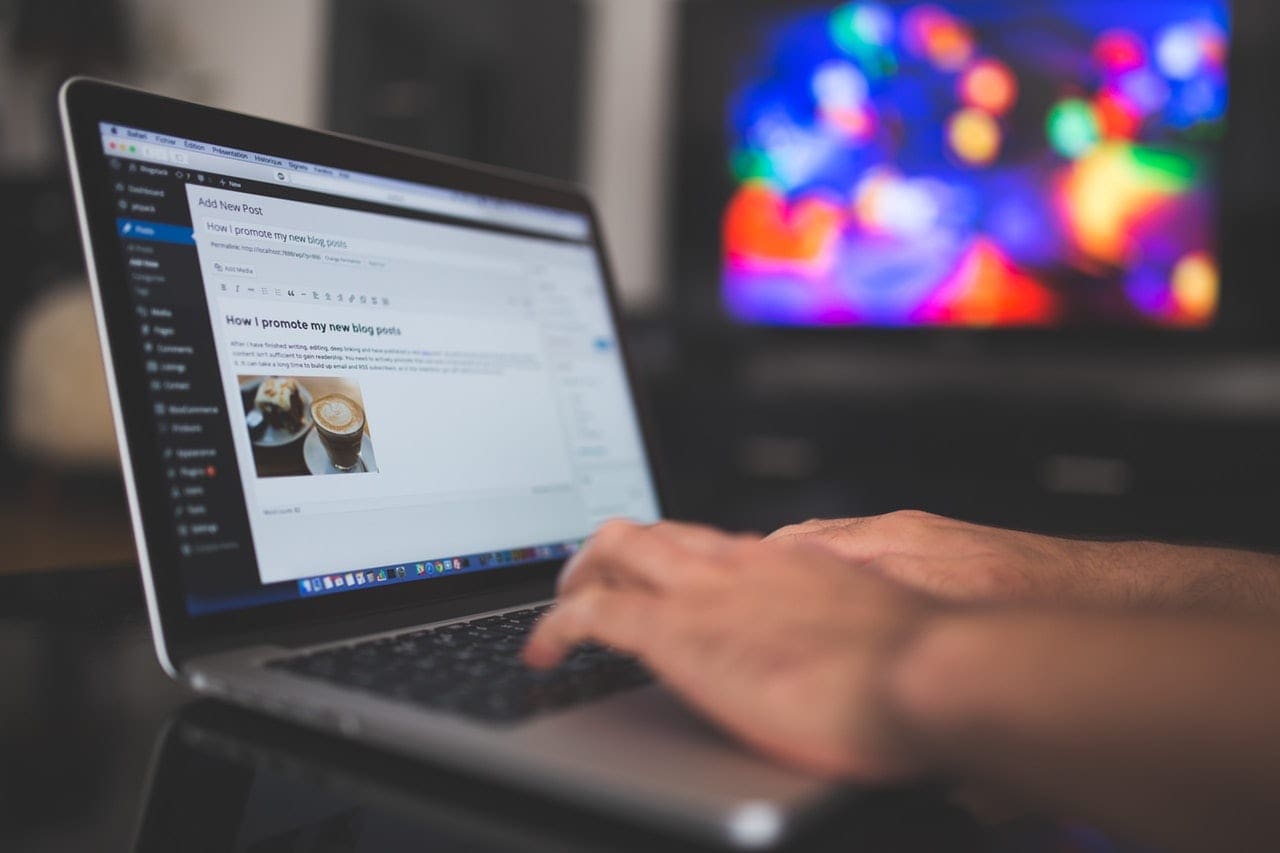 What is WordPress?
WordPress is an open-source Content Management System (CMS). Any website that needs to upload or manage content in any capacity will find that WordPress is the best platform for them to use, as the incredibly adaptable CMS is the best tool at giving them complete command over their website. It is an amazing method to build a business website without the need for prior knowledge on website development or exhaustive knowledge of HTML.
Initiated in 2003, WordPress was generally used as a blogging framework to develop the themes, textual styles, and styles of everyday writings. Over the last few years, WordPress has been hitting the blogging network by storm and it hasn't shown any indications of slowing down.
WordPress is a platform that offers businesses with just the perfect blend of outlook, service, and the final quality. WordPress gives you all that you need. With inherent highlights and a number of plugins to improve website performance, WordPress is now the most favored CMS for fast growth and operation of websites for businesses of all sizes.
What is Wix?
These days, there are various new techniques and platforms on the market that are agile and more purpose-driven. One of them is Wix.
Today, Wix is a big name in the website-building prospect and hosts an incredible 160 million sites. Wix website builder stands tall in the midst of the regularly developing number of comparable services. Wix was established in 2005 and its head office is situated in New York. It's simple, energizing, and practical to build your own website on Wix!
Wix is a one-stop-shop to create your personalized website, just the way you want without contracting a website developer. Bringing the technologically advanced and feature-loaded answers for all clients, regardless of their background, budget, or technical specialty – Wix is one of the leading platforms. It is easy to use, and once you make your website, you can publish it right away. It is web-crawler friendly, so you don't need to stress-over the search engine results of your website either.
Wix is a minimal-cost website builder that has numerous advantages which include: Professional templates - It comes with over 500 professional-looking templates. Wix is your most logical option since it has more excellent than those that you will find in other website builders.
Why Choose WordPress Over Wix
Dealing with Wix vs. WordPress is not easy because these two are very big names in the industry. In recent years, Wix has climbed a level of popularity, and on the other side; every third website in the world is on WordPress, so the competition is very difficult between these two great, popular, but different platforms.
To help you understand better on Wix vs. WordPress and which will be the best platform for you, we put this handy guide together. This is our own research to decide which platform is best for different purposes. Check out the specifics below.
Technical Differences: WordPress is a self-hosted open-source CMS whereas Wix is an all-in-one builder. This means, with WordPress you also have the option to use a template or theme; you will get everything built-in and ready to use. No doubt, WordPress is more powerful and requires more technical knowledge of coding. In contrast, everything is very easy with Wix because it has a design assistant tool that will help you personalize your website on the basis of your requirements. WordPress is good for creating complex websites and allows you to find hosting, run timely updates, and install plugins, and give you full control over the admin panel. On the other hand, Wix is good for professional-looking quick, and easy websites with in-house features, templates, and security.
Advantages and Disadvantages: Both platforms have their own pros and cons of usages. Let's dive into this deeper.
Wix Pros:
Aimed at non-technical users

Easy to use

No coding required

Includes a support team

Built-in sales features with eCommerce plans
Wix Cons:
Missing complex website features

Overall less control

Very simple templates

Difficult to customize templates
WordPress Pros:
Broad functionality

Complex features

Great template designs

Advanced customization options

Native blogging features with commenting section
WordPress Cons:
Difficult to learn

Technical coding required

Must install plugins

No support team, only forum, and online guide
Ease of Use: In terms of ease use, WordPress is easy and flexible to learn but with flexibility comes complexity. WordPress coding knowledge is easy but you need advanced technical knowledge to make deeper adjustments. In Wix, what you see is what you get. WordPress allows you to have a preview of the changes you are making before publishing the page live but this feature makes it boring to click back-and-forth to check how things come together. For WordPress, you need to buy hosting and domain plans separately but in Wix, it all comes in a plan, so there is no need to waste time searching for plans.
Better for eCommerce: The major difference here is Wix has built-in eCommerce but in WordPress, you have to install the plugin. Wix eCommerce features are relatively advanced but not compared to the one that comes with subscription and transaction costs like Shopify. WordPress has a free plugin named WooCommerce, which is better if you want an easy eCommerce platform.
Better for SEO: When it comes to SEO, both WordPress and Wix are good because both rely on plugins. In WordPress, you can install the YOAST plugin for free or premium. The free Yoast plugin has limited features while the premium plugin is packed with advanced features. Wix has various dedicated SEO apps and SEO Booster is the popular one. It is also free to use and has premium plans with tons of advanced SEO features.
Why we choose WordPress over Wix Every Time
So, this was our research on Wix and WordPress and how they work. By this time, you should have a better idea about the differences between the two platforms and which one is a great fit for your needs. Generally, it is up to you which one you want to go with depending on your technical knowledge, budget, and resources. We at JRM Web Marketing choose WordPress over Wix every time because we find it suitable for our needs and skills. We are a website design company with skilled WordPress website developers that can handle any complex coding and advanced technical requests. WordPress is somehow advanced in technicalities and functionalities so we find it better to use to meet our customers' needs. The advanced features of WordPress are the main reason why we choose WordPress. To know more about us, visit our website jrmwebmarketing.com
If you'd like to view our work samples, visit jrmwebmarketing.com/portfolio